I've been reading blogs FOR-EV-ERRRR. From fan fiction forums and fan sites of my favorite TV show (
The Tribe
, yes my NZ readers can laugh it up), to Livejournal and eventually to blogs. If you include all of that, its been 12 years. 12 years!? 12 years is half of my life [insert internetz addict joke here]. I've read so many interesting stories and even met some wonderful people after all this time in the digital space. Here are just a few of my favorite daily reads. For more you can see my sidebar on the right labeled "Daily Reads."
Niotillfem
A beautiful outlook on life with the cutest outfits and adventure pictures. Sometimes I see Sandra around now that she lives in NY but I'm just too shy to say hello still.
owlvsdove
Soph has perfectly simple styling and my go-to source for southern hemisphere designers. She's also a
fantastic illustrator
.
UnderbaraClara
Just hit translate and read Clara's recipes, home renovation tips and little stories of enjoying life in the country with her family. She gets fired up about women's rights and how female bloggers are perceived by media. Clara has been one of my favorites for years and is one of the first blogs I click on every day when I'm browsing through the internet.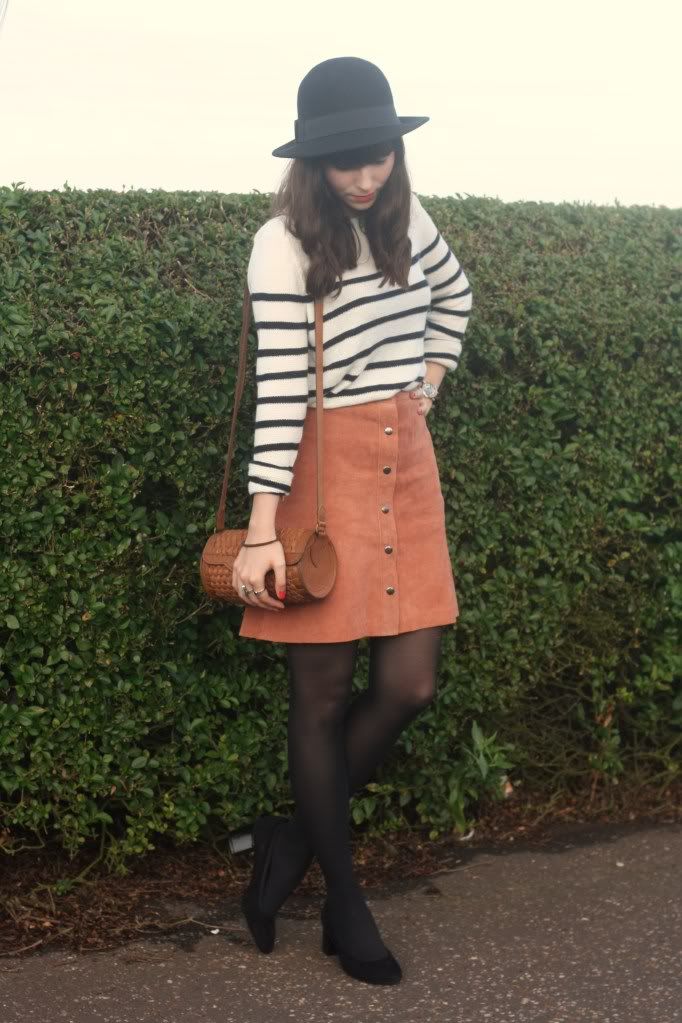 The Stylish Heart
According to Chictopia Sarah and I have "the same body type". Maybe that's why I have an easy time believing she wears these outfits out into the world and can visualize myself wearing similar styles. She's great at remixing her wardrobe and her pictures are no-nonsense and show off the outfits perfectly. Plus, she rocks a hat without looking silly.
Elsa Billgren
This blog is page after page of deliciously light, bright, beautiful photographs. Elsa has great style and an awesome collection of vintage frocks and lovely, colorful shoes. (Hit translate to read her thoughts too!)
Danny Rose
For fashion tips and cool how-to's from a dark lipsticked mouth, Martina is fashion inspiration but also gives a her readers a portrait of her life and fashion in Prague.
Hello Sandwich
An artists blog of her work and life in Japan designing and making stationery and hosting workshops. Its filled with pretty paper goods and shots of the Tokyo streets.
Mon Cheri
Linnéa's blog quickly became one of my favorites last winter when I read through almost every one of her back entries. Her photos are beyond gorgeous (they are often so peaceful looking, I feel a sense of calm when I see them) and her posts of inspiring photos she finds are so well put together its like reading a magazine.